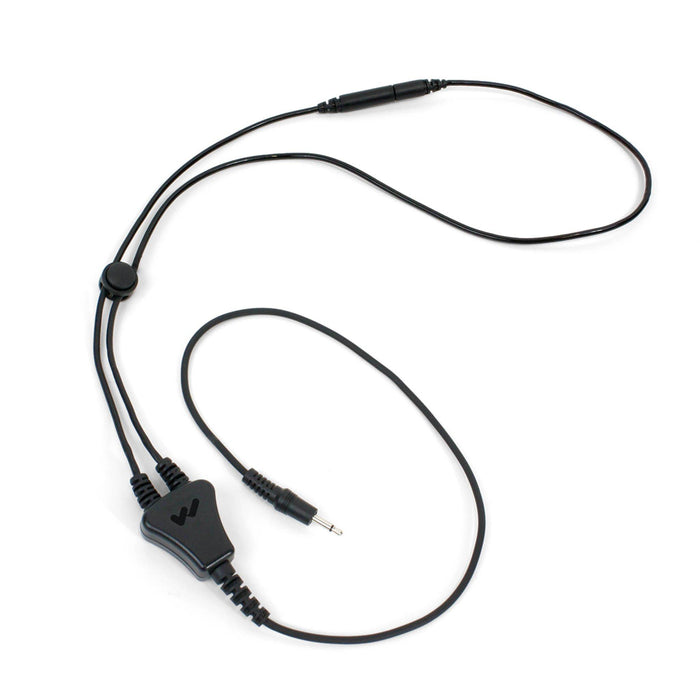 Williams Sound T-Coil Neckloop 18" (Mono Plug) NKL 001
The neckloop plugs into a receiver's earphone or headset jack or Pocketalker to provide a magnetic signal that can be picked up by a hearing aid or cochlear equipped with a telecoil (t-switch).
It is worn like a lanyard around your neck. It is suitable for a person with moderate to severe hearing loss.
Integrated safety breakaway device. In the event the neckloop cord becomes entangled with an object in motion, the breakaway device will disconnect the neckloop from the user.

It will also work with TVs and any device which has an 8-16 Ohm audio output through a 3.5mm jack. The neckloop works only with hearing aids equipped with a telephone coil (T-Switch). 
Compatible with the Pocketalker Ultra,  all FM, IR and Dig Wave body pack receivers.  
Length of cord: 18 inches or 45.72 cm
3.5mm MONO plug
NOTE: Users wearing implanted medical devices should read the manual and consult a professional before using this product because of the magnetic field created.