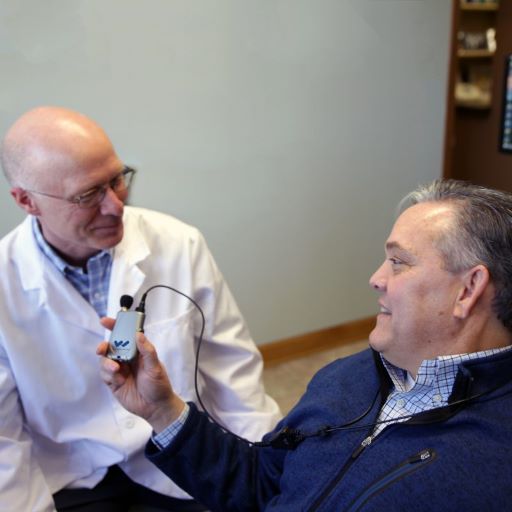 Pocketalker Amplifier
The Pocketalker personal amplifier is great for hard of hearing people to hear voices over background noise and over distance.
This Pocket talker is battery operated and uses a headset or earbud worn by the person with hearing loss.  The user is able to adjust the volume and tone of each speaker's voice for their own unique and individual hearing loss.
These easy to use devices are useful for listening to TV or radio, conversations in the car or in a small group, visiting in a hospital or care home, for those people who do not normally wear hearing aids or cannot manage hearing aids.  
Contact us if more information is required.
Sale

The Williams Sound Pocketalker Ultra Personal Listening system amplifies sound clearly and easily for better understanding. The 200 hours of batter...

View full details

Sale

A terrific device for someone who has a hearing loss and does not wear hearing aids or someone who needs a little extra volume in a difficult liste...

View full details