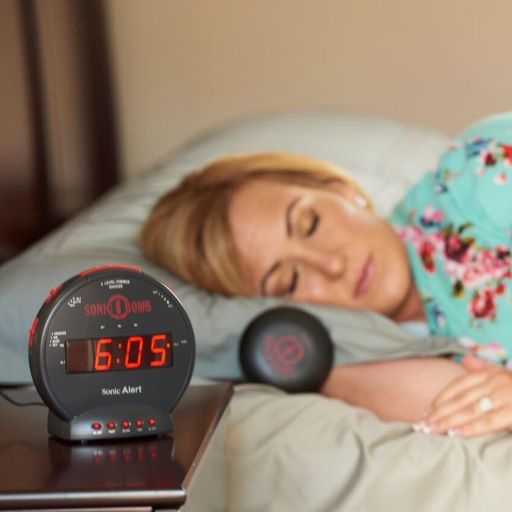 Alarm Clocks
Standard alarm clocks are not very effective at waking people who are Deaf or have a hearing loss. 
These alarm clocks are designed with a combination of audible, visual and tactile features, such as extra loud alarm sound, adjustable tone of the audible alarm (Bass/Treble), a vibrating bed shaker, and flashing lights. 
Some of the alarm clocks are small enough to pack in a suitcase or set on a tiny bedside table, while others will alert to multiple sounds in your home while you sleep and wake you up to start your day refreshed.