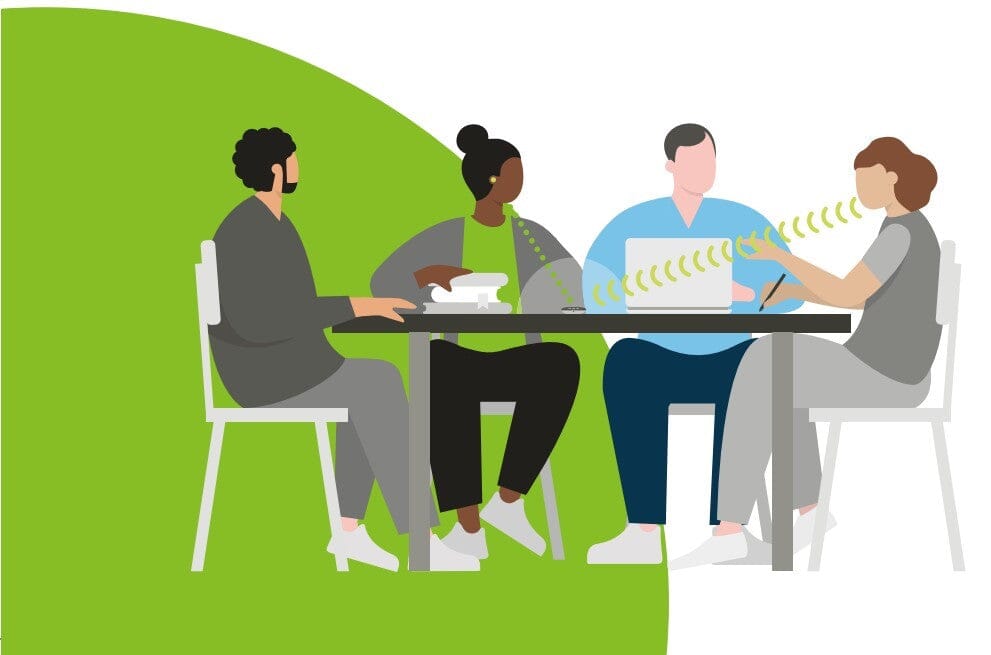 Wireless Microphone Systems
If you have:

Any level or type of hearing loss

Poor speech understanding in noise

Cochlear implants and/or BAHAs

Unilateral hearing loss

Auditory processing disorders
We have the right solution for every situation. 

Roger is a wireless microphone technology that transmits speech directly to hearing aids and cochlear implants, helping to hear more clearly over distance and above background noise. Functioning like a third ear, Roger allows hard of hearing people to learn, work and play more easily.
Wireless microphones from Phonak Roger work with almost any hearing aid or Cochlear Implant brand to allow you to hear regardless of where the voice is coming from. Phonak Roger integrates with Advanced Bionics, Cochlear, MED-EL, Oticon, and many other hearing aids with a direct audio input or t-coil program. 
Funding options are available for low-income individuals, students, WCB, AISH, and Veterans Affairs. Also under Alberta's Human Rights Act, employers should cover the cost of such equipment in workplace situations. 
Contact us with your particular hearing aid make and model so that we can suggest the best Phonak Roger Receiver for your unique situation. 
1-866-471-2805 ext. 215   or  equipment@deafandhearalberta.ca
Phonak items are only available to ship in Canada.