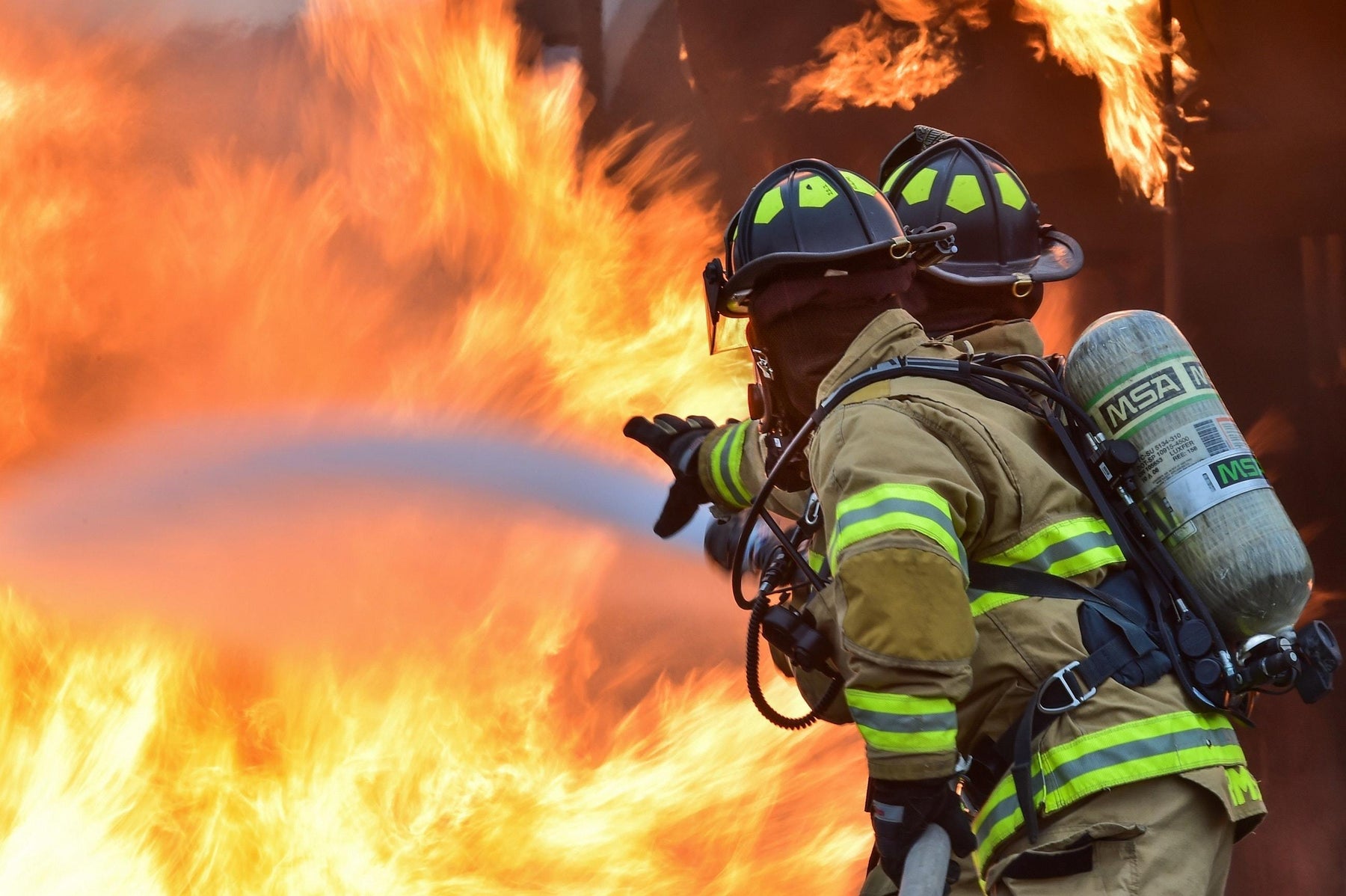 Fire Safety for People Who Are Deaf and Hard of Hearing
October is a month of celebrating Thanksgiving and handing out Halloween candy.  It is also Fire Prevention Month.  You may have adjusted your thermostat this October as the colder weather has steadily made itself known.  October is the beginning of the heating months when we start using gas or electric heat to warm our homes.  These months are typically when there are more house fires.  While house fires are a danger to everyone, they can be even more dangerous for people who are Deaf or hard of hearing.
Make a Safety Plan
Fire prevention means making a fire safety plan:
Practice your pre-planned fire drill at least twice a year.
Identify two ways to get out of every room.
Decide on a meeting place outside the home.
In addition to the plan, emergency alerting equipment needs to be a priority.
In fatal, preventable house fires, more than 1/3 of the homes didn't have a working smoke detector.   When you are Deaf or hard of hearing, depending on a typical smoke or CO alarm is not safe, especially if you are sleeping.  A pillow or bed shaker is an effective device to wake and alert a non-hearing person to a fire emergency.  Some people like the combination of the bed shaker and a bright strobe light to wake them.
Here are a couple of examples of easy to install, reliable signaling devices that are available to alert Deaf and hard of hearing people in an emergency.  These devices offer visual flashing lights, indicator icons, tactile bed shakers, and adjustable audible alarms with volume and tone for specific hearing needs.
Silent Call Medallion System

The Medallion

 

Mini Receiver

 

 has a three-way strobe light and works with a bed shaker alert when there is a fire or other emergency.
Other receivers located throughout the home receive the message of an emergency and flash a strobe light.
Silent Call Smoke Detectors and Carbon Monoxide detectors with transmitters work with the receiver to signal an alert.
There are additional Silent Call transmitters for door, telephone/cell phone
Sonic Alert HomeAware System
The

 

HomeAware Main Receiver

 

with alarm clock and landline telephone alerts with a bed shaker, strobe light, scrolling words on the screen, and an audible alarm (adjustable).  This system alerts when the smoke and CO detectors already installed in your home create sound.  The transmitter detects a loud sound from a detector and sends the alert to the receiver located beside a bed and any other receivers placed throughout the home.
Additional alerts to doorbell, cell phone calls/texts, and baby cries can be added to this system.
Other receivers can also be added to the system such as a flashing light or vibrating pager.
The unit also functions as a daily wake-up alarm with bed shaker
These specialized alerting devices are portable, so they can be packed for the RV camping trip or for the vacation hotel stay.  They can travel to a dorm room or apartment, and even for a family holiday visit.  You may not be able to afford these safety systems.  If you require funding assistance or have other questions, email equipment@deafandharalberta.ca or phone: 403-284-6215
Some funding possibilities are the Campbell McLaurin Foundation, Assured Income for the Severely Handicapped (AISH), or other government funders. 
Please do not let the cost of assistive devices be a barrier to your safety! Contact Deaf & Hear Alberta for support today.