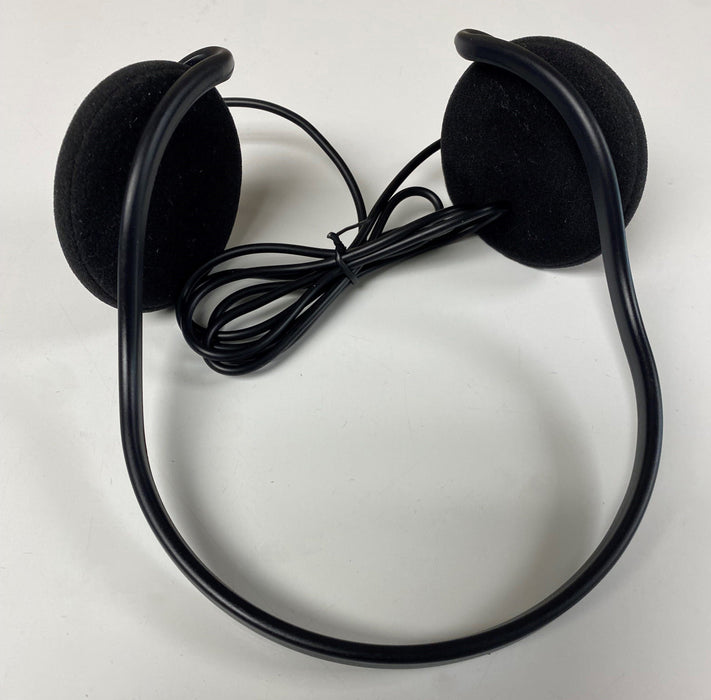 Williams Sound Deluxe Rear-Wear Headphone HED 026
Deluxe Rear-wear headphones rest easily over your ears and sit around the back of your head (most headsets go over the top of the head) for a less obtrusive, comfortable fit. The circumference of the band from ear to ear is approximately 36 cm. The band does not adjust in size.
You are still able to wear a cap or hat as the band sits behind your neck. 

The HED026 Deluxe Rear-wear headset has a 3.5 mm (1/8 inch) MONO plug for use with the Pocketalker PRO, Pocketalker ULTRA, and William Sound FM Receivers. The foam pads can be replaced, or protective covers can be purchased for multiple different users.
Replacement Earpads HED 023 or HED 023-100 Click Here