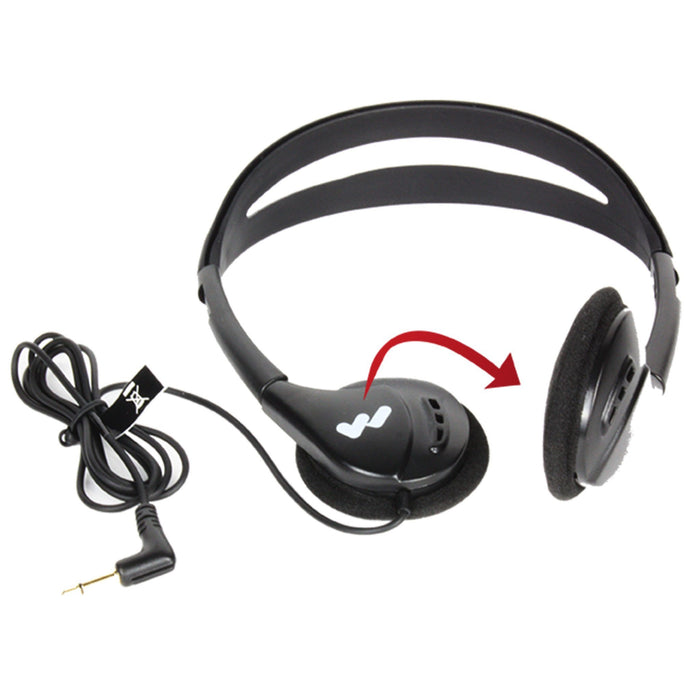 Williams Sound Deluxe Folding Mono Headphones HED 021
Lightweight foldable headset with 3.5mm MONO jack.
For Pocketalker ULTRA and 2.0 models as well as William Sound FM Receivers.

The circumference ear to ear is approximately 38 cm at the smallest and 44 cm with headband fully extended.

Replacement Earpads can be purchased separately HED 023 or HED 023-100 (set of 100) or Sanitary Covers Ear45-100.