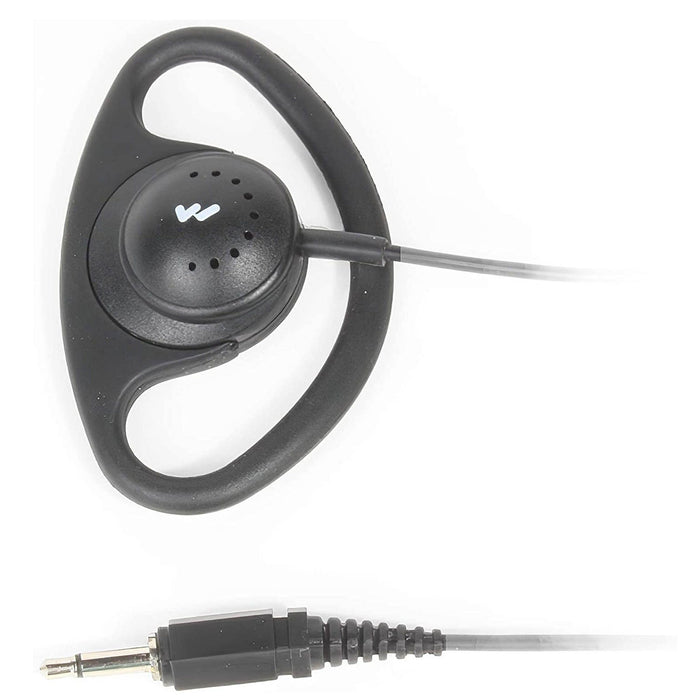 Williams Sound Surround Earphone EAR 022
Surround earphone hangs on the outside of the ear. This device is for one-sided listening only.
Excellent sound quality for individuals with mild and low gain hearing loss. Designed for use with the William Sound FM receivers and select IR receivers and MONO plug Pocketalker Ultra.

3.5mm mono plug
39" cord Monoaural
32 Ω Sensitivity
118 dB at 1kHz
Recommended for FM receivers and select IR receivers
Ninety-day warranty