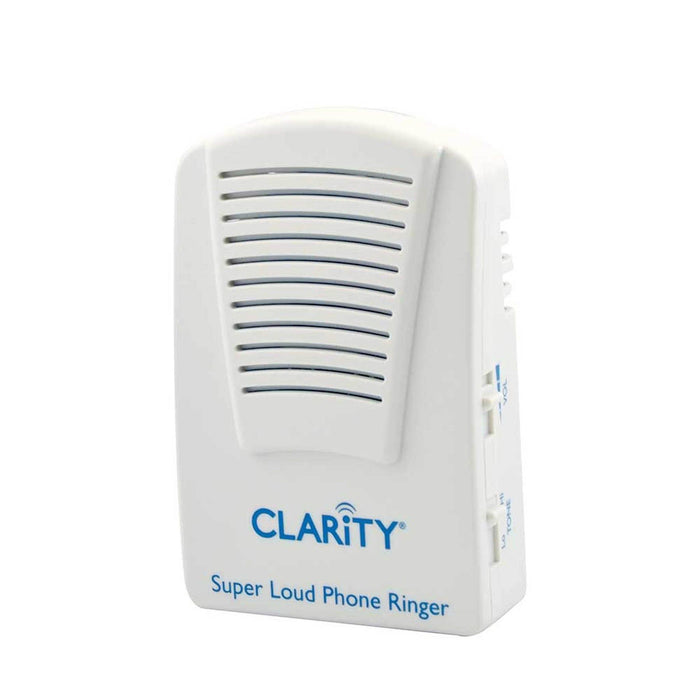 Clarity Super Phone Ringer SR100
The SR100™ extra loud phone ringer, by Clarity®, has a loud 95 decibel sound that alerts users of incoming analog phone calls.
The SR100™ is the perfect solution for those with a moderate to severe hearing loss who have a hard time hearing the analog phone ring, or for locations where it is hard to hear the phone, such as outside in the yard, in factories, or in loud retail situations.
Features
Extra loud ringer up to 95dB
Adjustable ring volume
Tone control
Compact, portable design
Line powered
Can be hung on the wall
One Year Limited Warranty
Special Order Item.  Please allow 1-2 weeks for delivery.