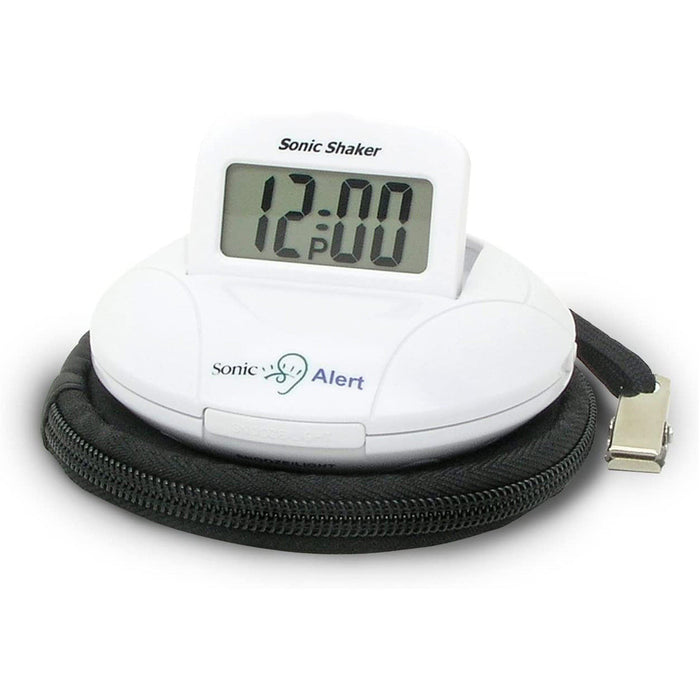 Sonic Alert Sonic Shaker Vibrating Travel Alarm Clock
One of the best travel alarm clocks!
The Sonic Shaker is a battery powered clock with a powerful vibrating alarm and folding cover to protect the clock settings.
The travel alarm clock comes with batteries, a pillow strap with clasp, and a protective travel case. You can be awakened by the bed shaker disc and/or loud pulsating alarm so you won't ever sleep through travel plans, appointments, work, or school.
90dB audible alarm 

4 minute snooze cycle
Powerful vibration
Easy-to-set function keys
Easy-to-read 0.75" display
Test button to know your batteries are functioning
Standard size batteries included (2 AA and 1 AAA)
Continuous four-minute snooze
Travel case and pillow clasp included so it does not fall off the bed
Swivel and flush-mounted display protects settings
Manually lit display for up to 50% longer battery life
Dimensions: 9.5 cm (3-3/4") diameter