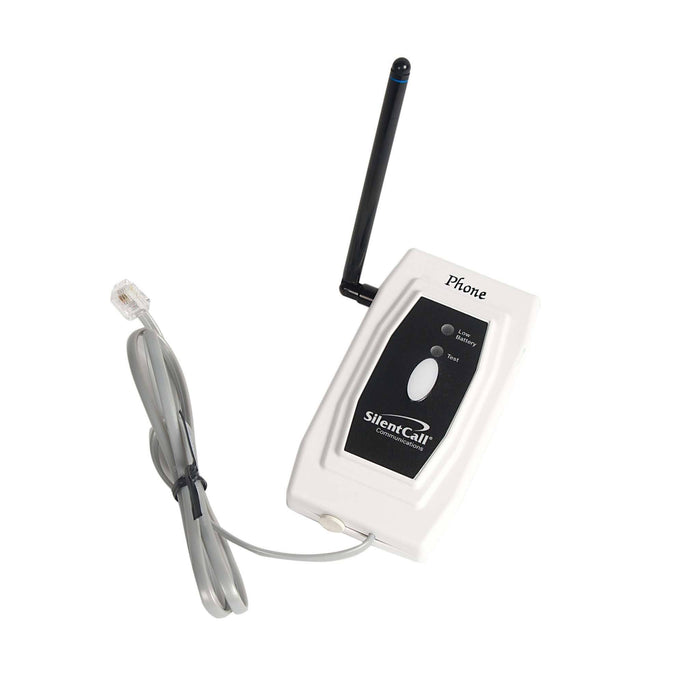 Silent Call Medallion Series Landline Phone Transmitter TEL-MC
Receive an alert when family members, friends, or others call you on a landline with the Medallion™ Series Telephone Transmitter.  It notifies you to voice, TTY or Voice Carry Over phone calls by sending a signal to any Medallion™ Series Receiver whenever it detects a ring tone.
Easy to install, it connects in seconds to the phone jack of any standard analog phone line. It is powered by two AA batteries (included). Up to 500 foot range.

Signals incoming landline telephone, TTY or VCO calls.
Works with all Medallion™ Series 418 MHz Receivers
Features Silent Call million-code technology for interference-free performance in apartments, condominiums, dormitories, hotels, and public housing; also ideal for use in single-family homes
Connects to the phone jack of any standard analog phone line
Operates on two (2) AA batteries (included)
Features the Silent Call 5-Year Limited Warranty