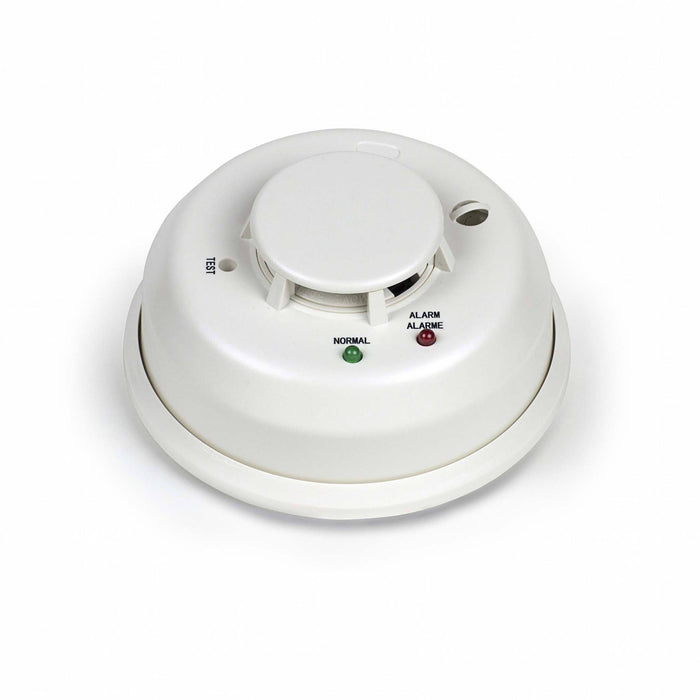 Silent Call Medallion Series Wireless Smoke Detector with Transmitter SD4-MC(CAN)
Where there's smoke, there's the potential for danger. Be warned of danger with the Medallion™ Series Smoke Detector with Transmitter.

When the photocell detector senses the presence of smoke, the built-in transmitter broadcasts a signal to any Medallion™ Series Mini Receiver and sounds an audible alert. The Receiver will alert you with flashing lights or vibrations, giving you and your family enough time to get to safety.  

Easy to install in any room, it is powered by a long-life, 3-volt lithium battery for round-the-clock, 24-hour protection. Ideal for apartments, dorms, condos, and hotels, as well as single family homes.
Senses smoke with a photocell detector
Signals with its built-in transmitter and sounding a T3 sound (beep-beep-beep-pause, repeat)

Works with any Medallion™ Series Receiver to flash a strobe and LED icon
Optional Bed Shaker sold separately
Operates with million-code technology that will never get a false alert from a neighboring radio frequency signaling system.

Powered by a long-life, 3-volt lithium battery (included)
The ETL Mark is proof of product compliance to North American safety standards
Canadian version
Features the Silent Call 5-Year Limited Warranty