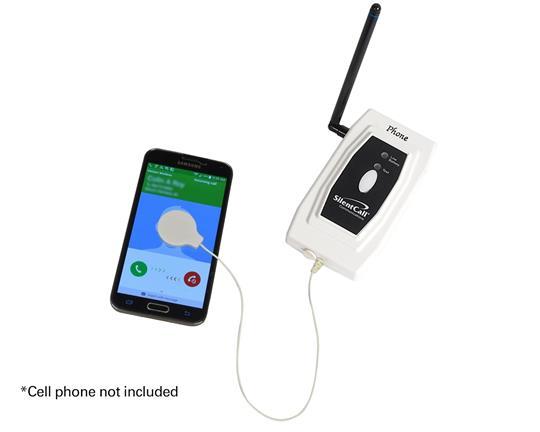 Silent Call Medallion Cell Phone Transmitter CEL-MC
Be alerted when family members, friends, or others contact you.
The Medallion™ Series Cell Phone Transmitter notifies you to any incoming cell phone communication by sending a signal to any Medallion™ Series receiver when it detects a vibration from your cell phone or smartphone. Simply lay the transmitter's disc on your smartphone to monitor the incoming communications.
It is powered by two AA batteries which ensure you will never have false alerts from neighbors using other RF-based products in apartments, condominiums, dormitories, hotels, and public housing.  Perfect for single-family homes!
Features
Alerts of incoming cell phone texts, calls or reminders by vibration
Works with all Medallion™ Series Receivers
Range: Up to 500 feet
Operates on two (2) AA batteries (included)
Includes a low-battery indicator light 
5-Year Limited Warranty
Cell phone

not

included