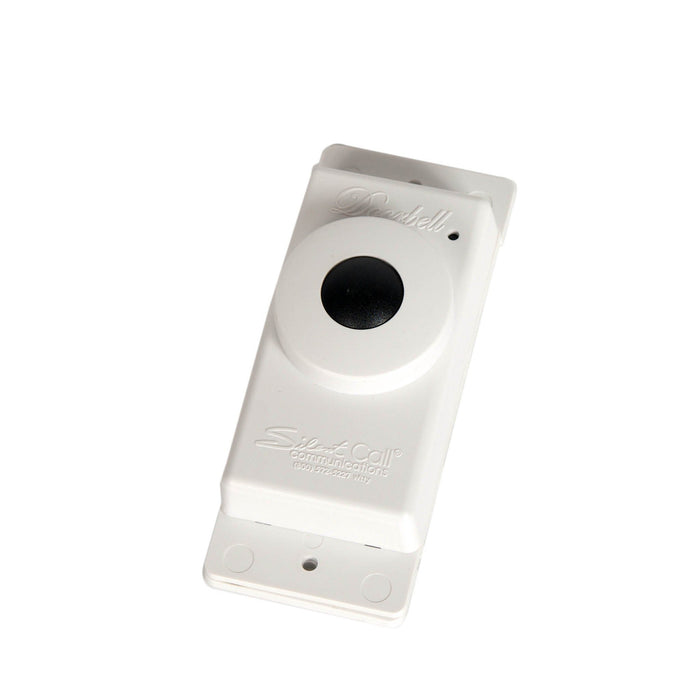 Silent Call Medallion Series Wireless Doorbell Transmitter/Call Button DB4-MC
If a family member, neighbor, or someone else presses the doorbell button, it transmits a signal to any Medallion™ Series Mini Receiver with a flashing light or vibration (NO sound).
Battery operated and not intended for wiring to existing doorbell circuitry, it is ideal for homes without doorbells, or for side doors or back doors where doorbells have not been installed. It combines the doorbell button and transmitter in one compact, easy-to-install unit.

Signals with light or vibration when a visitor pushes the doorbell button
Works with any Medallion™ Receiver
Operates with million-code technology meaning the system will never get a false alert from a neighboring radio frequency signal system

Combines the doorbell button and transmitter in one compact unit
Mounts easily with (2) two small screws (included)
Powered by one (1) 12-volt battery (included)
Low battery indicator light
Up to a 200 foot range or 60 metres (clear line of sight)
Features the Silent Call 5-Year Limited Warranty