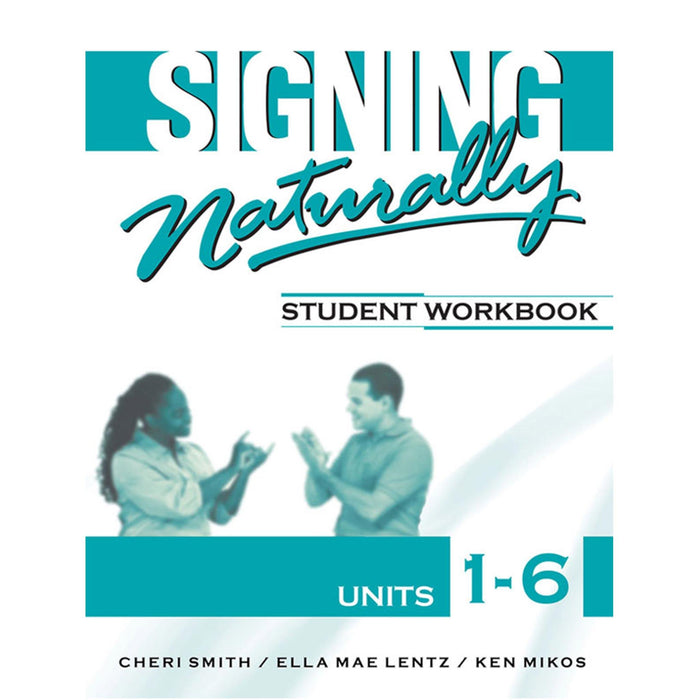 DawnSignPress Signing Naturally Units 1-6 ASL Student Set
 Signing Naturally Units 1-6 Student Workbook is designed for introductory American Sign Language (ASL) students and offers homework assignments to support your classroom learning. It also features notes on Deaf culture and biographies of amazing Deaf people. Included with your purchase is a 12-month video library access code.

Signing Naturally is one of the most widely used ASL curriculums throughout the United States and Canada. 
Directors
Cheri Smith, Ella Mae Lentz, and Ken Mikos
Components
8 1/2 x 11 paperback, and a 12-month video library access code

Length
448 pages
Item Number
1816
Copyright
2008