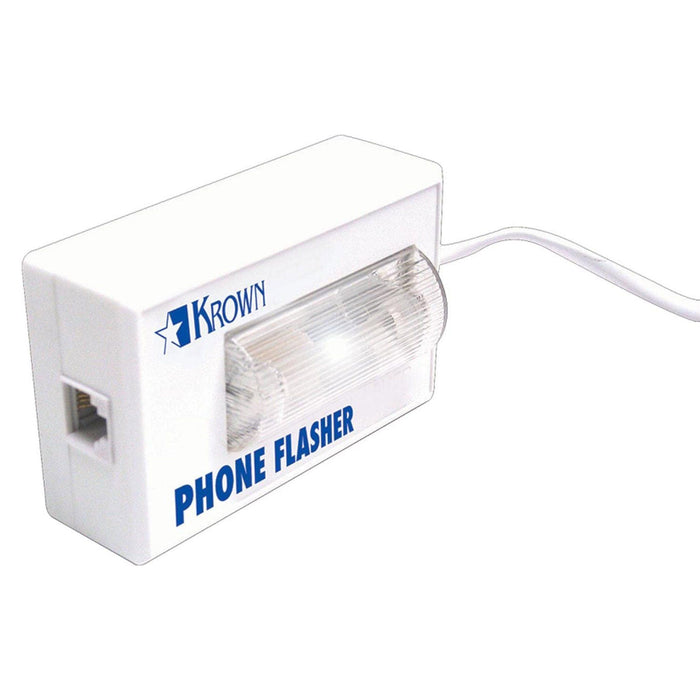 Krown Phone Strobe Ringer Flasher KM-PSF
Powered by the phone line, the lightweight Phone Strobe Flasher flashes when there is an incoming landline telephone call.
Also works with a videophone and most PBX systems.
It has a dome-shaped cover and bright 10 candelas LED that spreads light better so you can tell when there is an incoming landline phone call.
To use, plug the Strobe Flasher into the wall phone jack, then plug your analog phone into the Phone Strobe Flasher. No batteries or power adapter needed!

One year warranty.
Features
Works with landline telephone, videophone, and most PBX phone systems
Plugs into the wall phone jack
Dome-shaped cover and bright 10 candelas LED
No sound, just bright light to alert of incoming phone call
Powered by telephone line - no batteries or power adapter required