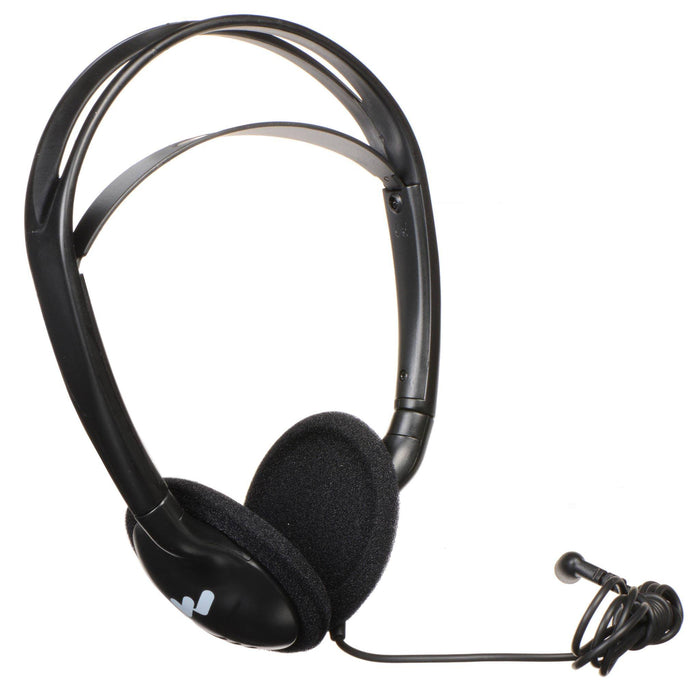 Williams Sound Heavy-Duty, Folding, Mono Headphones HED 027
Heavy-duty, folding, mono headphones. The circumference ear to ear is approximately 38 cm at the smallest and 44 cm fully extended. There is an adjustable rubber trap that holds the headset on the head. 
The earpads are much larger than the HED 021 headset.  

Can be used with all Williams Sound FM Receivers and Pocketalkers.
Rigorously tested and approved for quality, reliability, and compatibility with Williams Sound systems. This headset has a 3.5mm Mono plug. and the Cord is approximately 39 inches or 1 meter in length.
The replacement foam pads are EAR 035 (one pair)
Special Order Item - Please allow 2-3 weeks for delivery.  Price may change from supplier.  Please call for information.