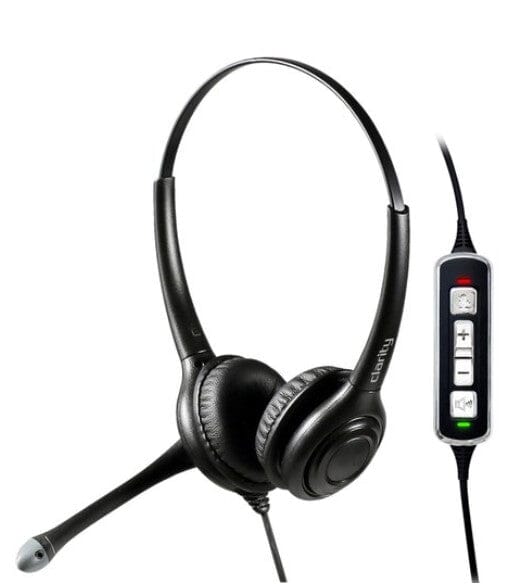 Clarity AH300 Amplified USB Headset
The AH300 headset is a headphone for hands-free conversations on the computer with extra amplification for those who are hard of hearing.
It is hearing aid compatible for the hard of hearing and has a USB connector for plug and play connection. Suitable for high background noise environments at work or home such as call centers, online video meetings, VoIP calls, recording or listening to audio. 
The inline remote control allows for quick and easy adjustments to the volume, mute and on/off boost of amplification. 
If you are using this headset with T-Coil equipped hearing aids, please be sure your hearing aids are set to the "T" program. 
 Features
Hearing aid compatible
USB Connector for plug and play connection
Loud and clear headset mic for hands-free conversations on the computer
Lightweight headset and microphone specifically adapted for computers
Ideally suited for situations with background noise 
Amplified
Remote allows you to adjust volume, turn on Boost and mute the microphone
One (1) year warranty
Requires a USB-A port or adaptor (not included).