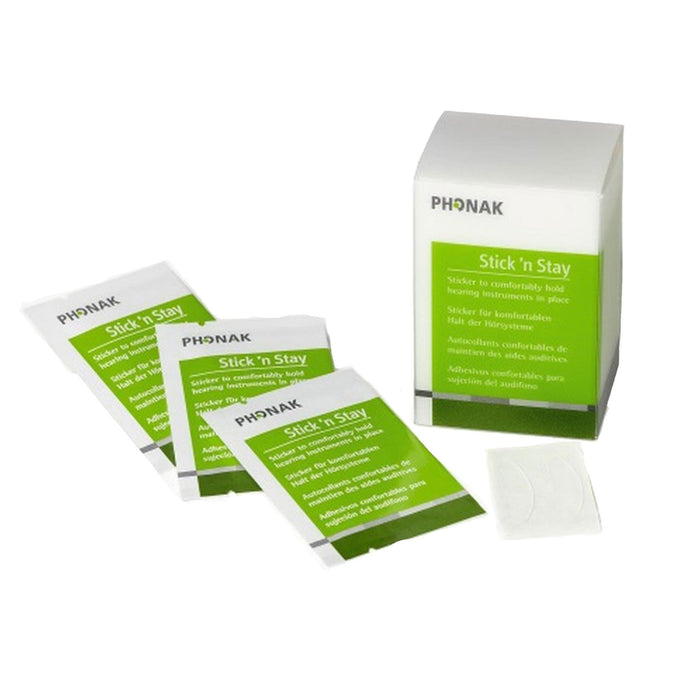 Phonak Stick 'n' Stay Hearing Aid Stickers (30 pair) 098-0353
Hold Hearing Aids and Cochlear Implant Processors in place while remaining active.  Never worry about losing your device again!
The pack of 30 pairs of stickers is shaped to follow the contour of a Behind the Ear (BTE) hearing aid or Cochlear Implant processor. Never lose a hearing device again!
Size is approximately 23 mm long x 8 mm wide.
Apply to clean dry skin for best results. One side attaches to the instrument, and the other sticks comfortably to your skin behind your ear. The stickers are bio-compatible, leave no residue, and can be easily applied and removed.

Great for active kids, runners, gardeners, sport activities, for those who wear hats, and anyone who is constantly losing their hearing aids.

Each pair is stuck to a backing card and is sealed in a sachet (to protect it from gathering dirt).