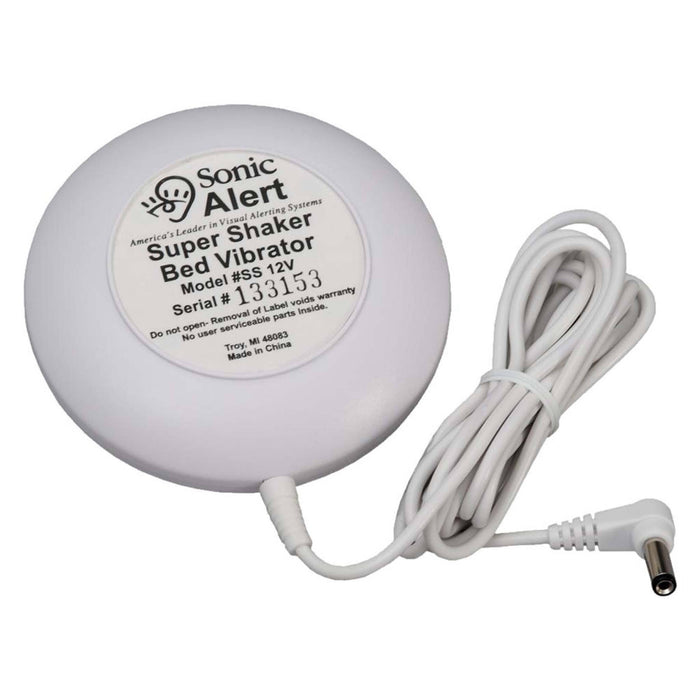 Sonic Alert Replacement 12V Bed Shaker White With Hollow Jack SS12VW
The white model Super Shaker from Sonic Alert will alert even a heavy sleeper. Simply place it under your mattress or pillow and plug it into a Sonic Alert alarm clock. This is a hollow jack works with white Sonic Boom clocks.
Benefits
Extra strong vibrations
Length approximately 6 feet
Lightweight and portable
Vibrator functions at low voltage for safety
Built-in automatic shut-off
Special Order Item - Please allow 2-3 weeks delivery.  Price may change from supplier.  Please call for information.