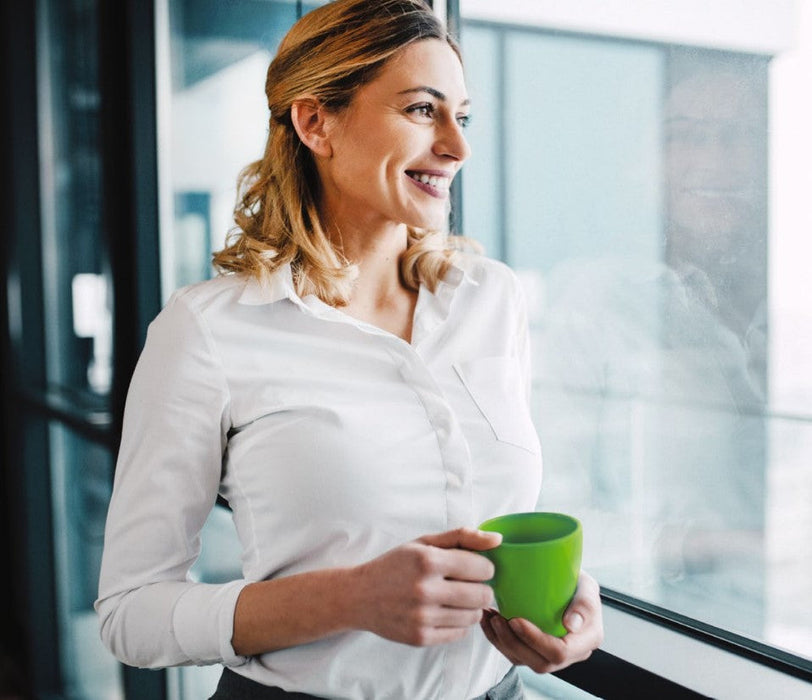 Serenity Choice Reusable Hearing Protection for COMFORT
70% of people exposed to loud noise never or seldom wear hearing protection.
Whether you're programming, designing or typing a letter there are times when the constant noise in an open office environment becomes too much to bear. The low frequency noise from air conditioning and computer fans impairs cognitive performance; the addition of intrusive speech and telephones' ringing further reduces your concentration.
Serenity Choice™ Comfort universal fit hearing protection is developed to reduce all these sounds to an acceptable level. Conversations fade into the background and telephone ringing as well as noise from airplanes, trains, etc. becomes less intrusive. However you can hear conversations if you choose to, so you'll never feel isolated or occluded.
Serenity Choice™ Comfort is a discrete noise reduction ear plug designed to be worn all day without causing irritation. While other office hearing protection can sound muffled and unnatural, Office filters provide full frequency sound reduction. The advanced technology membrane filter design keeps an open air passage to the ear, minimizing the occlusion effect while keeping the ear ventilated for optimum comfort.
Product specific benefits
A perfect fit is guaranteed: Small, medium and large ear tips in package.
Hygienic: Acoustic filters are fitted with advanced mesh technology. They ensure that your ears remain well ventilated at all times.
Hypoallergenic: ear tips are made from medical grade TPE.
Value for money: ear tips can be used multiple times.
Natural: Natural hearing is preserved, which facilitates situational awareness
Phonak Serenity Choice™ is the high-end hearing protection solution from Phonak. It cancels noise and loud sounds, lets the ear breathe and keeps relevant sound and speech.
16 SNR| 9 NRR
Product applications
Improve concentration
Reduce stress
Reduce background noise
 In the box 
2 ear tips of each size S, M, L
Two acoustic filters 16 dB
Aluminum key-ring carrying case
Multilingual manual