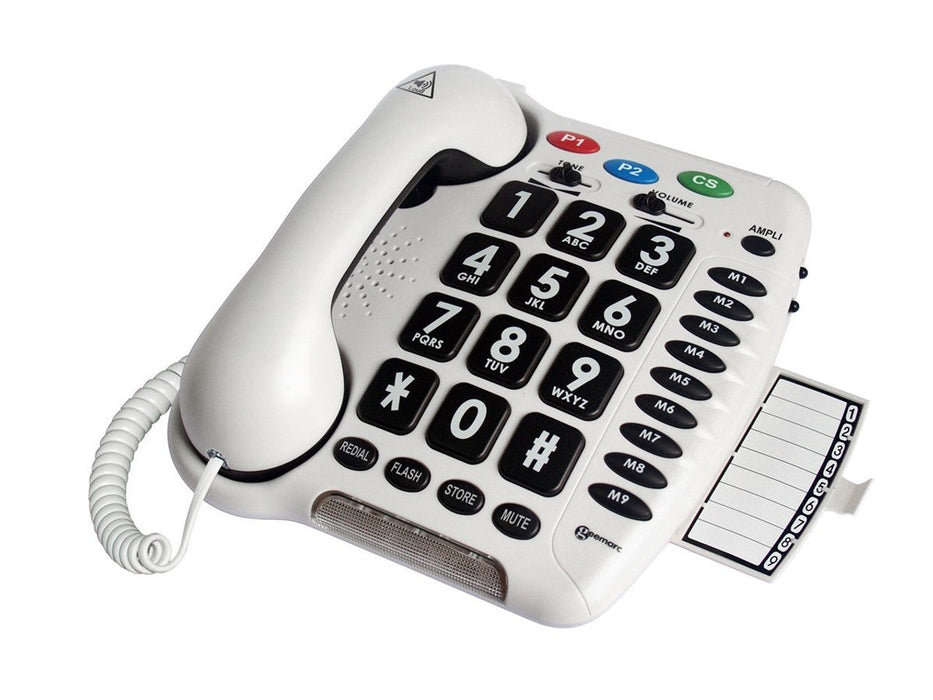 Geemarc Multifunction Amplified Telephone Ampli CL100
This easy-to-operate phone has all the basic features at an affordable price. A large keypad, 9 memory buttons, and 3 emergency buttons make it easy for those with vision or dexterity issues to dial the phone.

The adjustable volume, tone, and outgoing speech control help ensure clear calls.
30dB of amplification on the handset receiver
Tone control adjustments
Adjustable outgoing speech volume control by 4 decibels
Loud and visual flashing ringer light - 4 AAA batteries required for ringer amplification (not included)
3 emergency buttons, including a pre-programmed customer service button
9 memory buttons
The last number redial and mute buttons
Desk or wall mountable
Size 

20 x 10 x 21 cm

Line powered (no power adaptor required)
1 Year Warranty