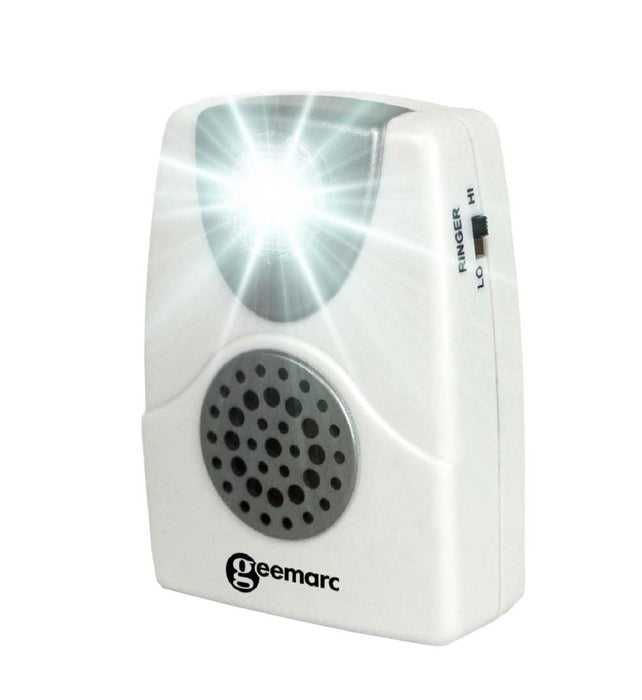 Telephone Ringer Amplifier with EXTRA BRIGHT LED and Volume Control- For Use with Corded Telephones
This visual ringer and ringer amplifier lets you know when your landline telephone is ringing. It has a built in bright strobe light indicator and an amplified extra loud ringer which can be adjusted.
Helpful at home or in noisy workshops, factories, restaurant kitchens, stores.
This device is also can be mounted on the wall.
Features:
Extra loud ringer (95 dB)
Volume control (Hi/Low)
Extra bright, white visual ring indicator
No battery needed
Connects directly to the analog telephone and to the telephone line**
Two year warranty
Benefits: 
No battery needed 
CL11 connects to the telephone and to the telephone line. 
Or this device can be used by itself when connected to a phone line only
Size measures : 7.9 cm x  6.1 cm x 3.05 cm or  3.1 x 2.4 x 1.2 inches 
Included in the box: 
CL11 unit
Telephone line
wall mounting accessories
**NOTE: For some telephone service providers including VoIP service and broadband, you may be required to use an ADSL filter to operate the CL11 device.